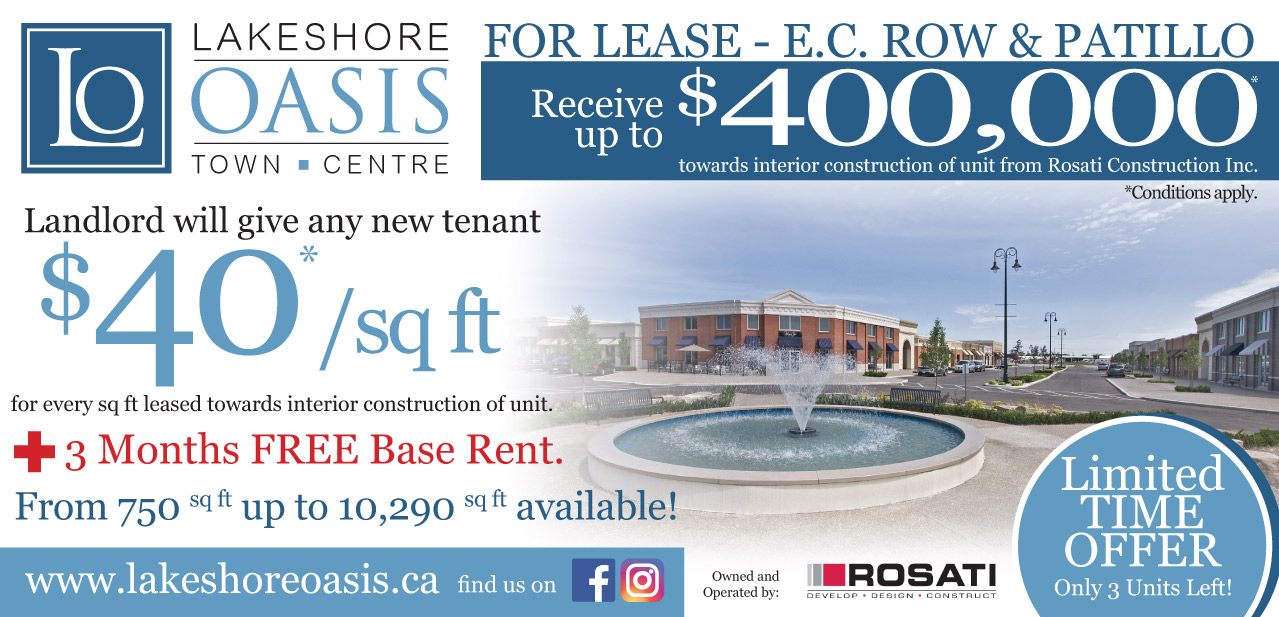 Lakeshore Oasis Town Centre is an outstanding opportunity for you to lease great commercial properties in Lakeshore. Strategically located at Patillo Rd. and the E.C. Row Expressway., Lakeshore Oasis Town Centre is already home to a wide range of great businesses in areas including dining, medical, beauty, and fitness, so no matter what type of business you need space for, Lakeshore Oasis can be a great fit for you.
There are great offers available at Lakeshore Oasis right now. When you lease a unit here, you get $40 per square foot of leased space towards interior construction of the unit and three months free base rent! Units from 750 sq ft. all the way up to 10,920 sq ft. are available, so whether you're looking to lease a smaller or larger space, Lakeshore Oasis has great options available for you. To learn more about the available units at Lakeshore Oasis, click the links below:
Lakeshore Oasis offers a great location near to the expanding town of Lakeshore and right by the Town of Tecumseh, giving you a great opportunity to bring in new customers from these growing municipalities. With its location along E.C. Row, Lakeshore Oasis is also easy to access for people throughout Windsor-Essex. To learn more about the outstanding location of Lakeshore Oasis, view the map below.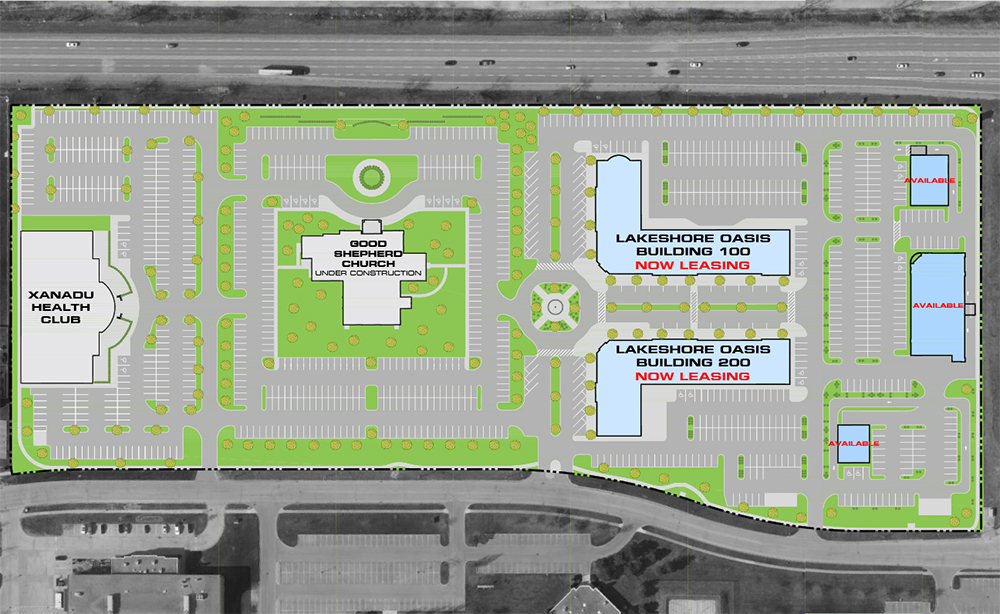 There are only three units left at Lakeshore Oasis, so call me today at 519-903-4002 or email me to find out more about how you can take advantage of the great commercial leasing opportunities at Lakeshore Oasis. Remember, these units are moving quickly, so get in touch with me today while space is still available.